JOKKMOKK Special
sleddogging combined with the sami-winter market in Jokkmokk
31.01 - 07.02.2024         1949€ / pers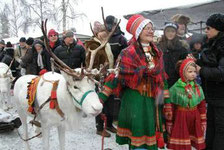 The traditiional Sami winter market in Jokkmokk has over 400 year history and is a special event here in the north. You can experience true Sami culture, handicraft, good food and music there. Jokkmokk's Market takes place in february with all of its activities and cultural events including the big marketplace in the centre of Jokkmokk.
1.day:
Welcome to Lapland
Transfer from the airport in Arvidsjaur to the Lapplands Drag huskyfarm.
Upon the arrival you are shown to your cosy accomodation. Check out the place, unpack and make yourselves at home.In the evening a welcome dinner with traditional Scandinavian food is  waiting for you and we talk about the days ahead of us.
2+3.day:
Sleddogtrips
Hearty breakfast in the morning. Informative pre-tour introduction and instruction into Dog Sledding with competent, friendly, bilingual instructors. Here you can be active from the time you arrive until the time you leave. You can help move the dogs in and out of the yard and harness and hook t into a team, feed and care for your dogs on the huskyfarm or on the trip and help with the necessary chores at the camp. Then we´re off on our first sleddogtrip, a tour of about 2  hours through the surrounding forests. Dinner and exchange the first experience in front of an open fire in our Swedish barbecue hut or in the main house. 
The next day we will dogsledding ca. 30km.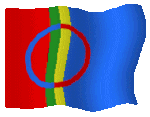 4. dag:
Jokkmokk winter market
Early in the morning we will start to Jokkmokk to visit the market  where we will experiense the samisk evenemangs and their culture and we have the possibility to go shopping. 
5 - 7.day:
Dogsledding
After a good breakfast, we furnish the dogs and then every guest prepares its team for the respective day tours. A Guide helps you if you want. During the tours, the fundamental ideas of the husky sledding leading are discovered and everyone learns the character of his dogs.
Now you are surrounded by the unique Lapland silence, broken only by the breathing of the huskies and the sound of crackling snow under their paws. According to ability and wishes of the participants, the day stages are between 25 and 40 km in distance. We will glide over frozen lakes and rivers and through deeply snow-covered forests. Altogether you will spend ca 8 hours of the day with our dogs. Before evening you can use the sauna, then we meet for dinner.
8.day.
departure
Unfortunately even the most beautiful experiences end. After breakfast you have the chance to say goodbye to the dogs and we take you back  to airport in Arvidsjaur.
Duration:

8 days / 7 nights.

 

 

services:




• Full board,

fruit

, drinks


• German

/ Swedish

/ English

/ Polish

speaking guide




•

Lodging in

clean and comfortable

guest

cabins

- your own dog

sled team

(4-6

huskies

)


•

Ice fishing equipment




•

Transfer to /

 

back and meals in

 

Jokkmokk




•

winter

boots + 

overall 


•

 Sauna

 

Not included in price:

All private purchases and exra expenses at the winter market
Maximum: 11 persons per tour